Day 1 :
Keynote Forum
Time : 09:30 - 10:30

Biography:
Dr. Vita Boyar is a Board Certified Neonatologist and Certified Wound Specialist Physician, specializing in pediatric and neonatal wound care. Dr. Boyar is an Assistant Professor of Pediatrics at Hofstra University Medical School and practices both neonatology and wound care at Cohen Children's Medical Center of NY, Northwell Health System. She combines both specialties as a director of Neonatal Wound Services. Her neonatology research involves respiratory care and devices; it is closely intervined with her work in Quality Improvement, specializing in pressure injury (PI) reduction. As a chair of Pressure Injury Prevention group at CCMC and a Co-Chair of Northwell PU Task Force she had implemented numerous protocols in PI Prevention, achieving reduction in medical-device related and ECMO related PI. Her active areas of research include use of natural products in pediatric population and education on injury prevention.
Abstract:
There is an emerging awareness that hospitalized children and neonates are at risk for multiple cutaneous injuries. More than 40% of children entering our hospitals leave with scars; over 25% are non-intentional secondary to pressure injuries, medical adhesive device related injuries, PIV extravasations, infections, burns and surgical wounds. A common cause of delayed wound healing/ wound dehiscence is colonization with microbes, often leading to infection. Infection can impede the healing process by inducing a strong systemic and local inflammatory response. Critically ill pediatric patients can develop severe illness in response to bacterial endotoxins, systemic inflammatory reaction or antibiotics themselves. Side effects and potential resistance to antibiotics are a real problem in pediatric population; furthermore the effect could be suboptimal due to biofilm formation and poor penetration by antibiotics. Most prevention and treatment protocols are extrapolated from adult practice, despite the fact that many "adult" products are contraindicated in neonates. Pediatric population is in great need of less harmful treatment. Studies support the use of non-medicated dressings in managing wound bioburden.
We present new, non-toxic products to heal pediatric wounds. Active Leptospermum honey (ALH) has been used with great success in all cutaneous injuries and wounds.
A newer concept, based on hydrophobic interaction, employs fatty acid dialkylcarbamoylchloride (DACC) coated dressing fibers and their ability to interacts with the surface microbes. Microbes are irreversibly bound through the physical mechanism of hydrophobic interaction to DACC coating on the dressing surface and removed painlessly during dressing change. There is no known bacterial resistance or sensitization with both products.
Amniotic and chorionic membrane based allografts are new, effective and easy to apply products, leading to regeneration and healing of pediatric wounds along with anti-scaring effect.
We present cases involving neonatal and pediatric patients with delayed wound healing that healed completely after application of these innovative and non-toxic products: dialkylcarbamoylchloride (DACC) coated dressing, active Leptospermum honey and amniotic membrane-based products.
Keynote Forum
UNMC College of Nursing, USA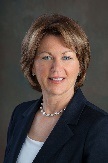 Biography:
Dr. Cramer is tenured professor at UNMC College of Nursing, and a Fellow in the American Academy of Nursing. Her research expertise is evaluation of community-based health programs. She has published extensively in peer-reviewed journals, and findings have influenced local and state health policies. She authored the Internal Coalition Effectiveness© instrument (Cramer, Atwood, Stoner, 2006) used nationally and internationally. She currently serves as Evaluation Director on two grants: a) Great Plains IDeA Center for Translational Research ($22M, National Institutes of Health), and b) Central States Center for Agricultural Safety and Health ($9M, National Institute of Occupational Safety and Health).
Email: [email protected]
Abstract:
One in ten infants in the U.S. is born prematurely. This exacts a significant social and economic toll, and often results in lifelong mental, behavioral, respiratory and neurological problems. In rural states like Nebraska, nearly half of the counties have high prematurity rates that exceed the national goal of 8.1% (March of Dimes, 2016). Reducing rural prematurity requires access to prenatal care and information; yet, resources and distances present important challenges. Growing evidence suggests mobile technology and community health workers (CHW) are two resources that can overcome rural barriers to healthcare. The study purpose was to pilot test an evidence-based intervention using concierge mobile technology and CHW reinforcement. Methodology & Theoretical Orientation: This was a two-group experimental design (Figure 1). The primary aim was to evaluate feasibility (fidelity for delivery and patient receipt, enrollment, and data collection for ease, timing, missing data). The secondary aim assessed gestation, medical care adherence, and patient activation. The third aim examined intervention impact on healthcare utilization costs. The theoretical framework involved behavioral change theory that focused on the intervention's influence on prenatal self-care behaviors. Findings: Participants were highly satisfied and engaged with the intervention. Enrollment was slower than anticipated. Twenty-three of 100 participants did not have birth outcome data available leaving a final sample of n = 77. The intervention group had higher increases in activation and slightly more full term deliveries. The control group had slightly greater medical adherence. Return on investment analysis stratified by three scenarios found cost savings per participant ranged from ranged from 15.4% - 237.6%. Conclusion & Significance: Pilot findings suggest that the intervention can mitigate rural barriers that women face in accessing evidence-based prenatal care information, which is essential for reducing preterm births.
Recommendations: Further study is needed with a larger and more at-risk population.